Sugar Land's Skilled Septic Service, Pumping, & Cleaning Company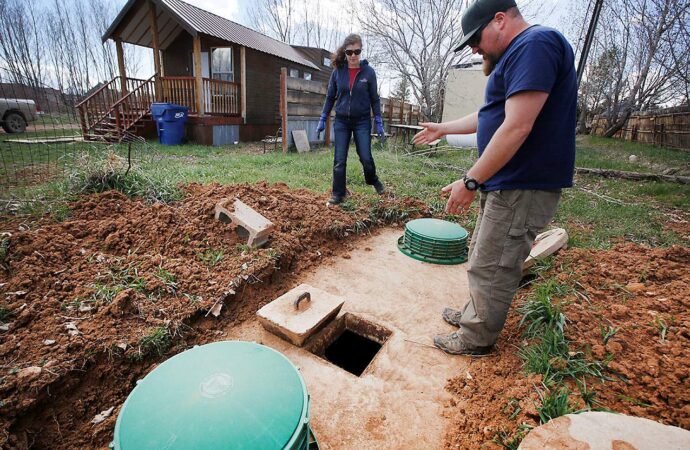 When looking for services, you always have to focus on what do you want in specific and which companies and businesses can offer them for you while also delivering the best results. In Sugar Land, you shouldn't have problems finding what you need when it comes to services in the sewage industry. Many companies in this field are based and located in the city, which makes it easier for property owners to find the help and assistance they need.
However, it is not easy to determine which one of those options when it comes to 'help' and 'assistance' will be the right one. But before we get there, what problems or projects do you have in your mind—and property? One of the most common is to install a septic tank in either a residential or commercial property. But recently, services that are necessary after the installation is growing in popularity due to the number of people with a septic tank installed in their homes or businesses. Also, sewer lines require additional services just like septic systems.
Which one is it for you? Focusing on septic only, you can have access to maintenance, cleaning, pumping, and much more depending on what you're looking for. Now, going back to who can help you with this, you should definitely consider us at Lone Star Septic & Sewage Services of League City. Our company has been in this industry for over three decades, and every client and property owner that has come to us and requested services or advice was satisfied and happy.
We are not perfect and that means we can definitely make mistakes. But we are always going to make up for them in order to cover your needs and guarantee the best outcome as always. When it comes to septic services and everything in the sewage industry, we can handle anything you need. From installations to replacements, and this goes for both septic systems and sewer lines.
Most of the property owners in Sugar Land have contacted us in order to repair their sewer lines and determine what can be done or if a replacement is necessary. Dealing with repairs and replacement is never easy. Both of them entails a lot of work because you have to locate the problem—if it is not obvious—and take the time to know if a repair will do.
For the pipes in a sewer line, repairs are needed when it was damaged due to external and internal pressure, or for a specific situation like earthquakes. Of course, the pipes can be old as well and require some maintenance and a few patches to guarantee their performance. But when is the replacement needed? When there is nothing possible to do for the pipes and elements in question.
Our company will determine which one is necessary and perform according to services and actions. Just rest assured that with us, your sewer line will be perfectly handled and if you ever have other needs like pumping, installing, or maintenance in general, make sure to contact us.
We offer a variety of services at Lone Star Septic & Sewage Services of League City. Below, you will see the most popular services our clients & customers always ask for. But if you need something that may not be listed, don't worry. Just give us a call or fill out a form, and we'll make sure to come out to your property or business and make sure we can help you solve your septic problems.
---
Here at Lone Star Septic & Sewage Services of League City, we provide the best septic tank services throughout all of Texas and specifically the Greater Houston Area. Below are the nearest cities we can offer immediate services. But if you don't see your city listed below, don't worry! Just give us a call or fill out a form on our contact page, and we'll make sure to take good care of you.
---
Lone Star Septic & Sewage Services of League City
2701 Bay Area Blvd, Unit 3309, Webster, TX 77598
(281) 729-4120