League City's Skilled Septic Service, Pumping, & Cleaning Company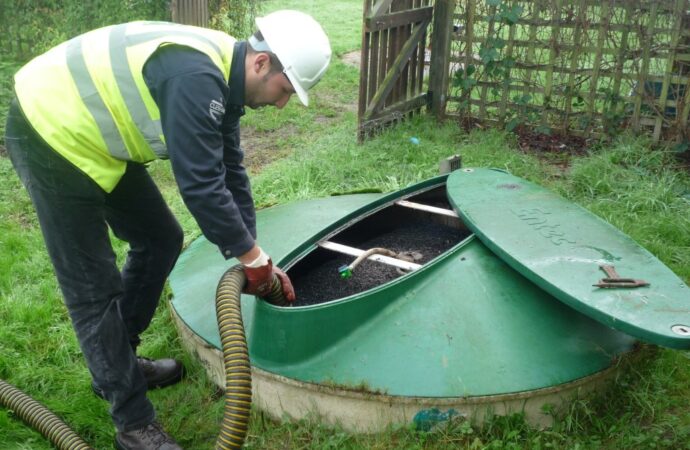 If you are looking for a city in Texas that can offer you everything you need but also want, you cannot miss League City. It offers places, attractions, services, solutions, and anything that can come to your mind. Therefore, if you're trying to get a new place to live in or maybe you already do and are trying to find something, you should not be able to do so.
Our company Lone Star Septic & Sewage Services of League City is a sewage business that has been operating in this city for the last three decades—and a bit more. Our reason to mention this right now is that sewage services are quite requested and necessary in this city since many property owners have specific needs and problems:
Need to install a septic tank in either residential or commercial buildings.

Have to repair some pipes or septic systems.

Cleaning, pumping, and performing maintenance are necessary everywhere.

Replacing a tank or sewer line might be necessary due to some damage.
All of the previous options are quite common among residents and are the main reason why we decided to settle down in this place. We have loved it so far and not only for the influx of clients but also due to the experience our professionals have been able to obtain. Now, don't mind us, and let our team know what you need.
Maybe you're thinking about installations? What about repairs? We can help you to deal with anything, just find the service that fits what is in your mind or let us know your ideas to find the right for you. Some options and services are:
Our company not only works with septic systems and sewer lines directly, but you can also obtain certain services such as renting the portable toilets you need for construction areas or events. We will help you to pick the right number of units and the specific model. When this is done, our team will go to your place and install them properly. Of course, we will also remove them when the type is up and it is time to return them.
We work with big projects—and problems—that definitely represent a challenge for us. In this case, we know residential owners are not the only ones needing a septic tank installed or maybe some help with the maintenance and cleaning. Whatever it is in your situation, we will be there to help you with every small and big detail.
Municipal and community septic systems
As mentioned before, we love big projects. This one is definitely one of the important ones if we had to make a scale-out of all those services. Installing a system for an entire community or several properties at once takes a lot of work, time, and money. But we will make sure to deliver the best results and guarantee no one will be left without the necessary septic system in the area.
We offer a variety of services at Lone Star Septic & Sewage Services of League City. Below, you will see the most popular services our clients & customers always ask for. But if you need something that may not be listed, don't worry. Just give us a call or fill out a form, and we'll make sure to come out to your property or business and make sure we can help you solve your septic problems.
---
Here at Lone Star Septic & Sewage Services of League City, we provide the best septic tank services throughout all of Texas and specifically the Greater Houston Area. Below are the nearest cities we can offer immediate services. But if you don't see your city listed below, don't worry! Just give us a call or fill out a form on our contact page, and we'll make sure to take good care of you.
---
Lone Star Septic & Sewage Services of League City
2701 Bay Area Blvd, Unit 3309, Webster, TX 77598
(281) 729-4120