Top Septic Tank Cleaning Company in League City, TX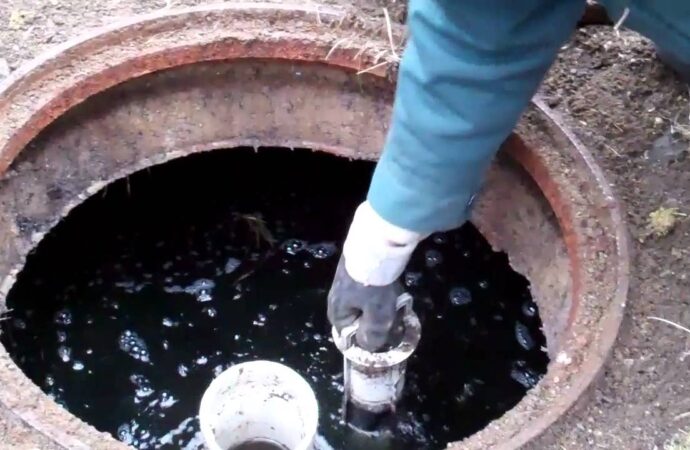 Cleaning is important when it comes to anything in your property and life. Therefore, saying that 'it is not necessary' will only bring you problems in the future. Unfortunately, many people forget about this when it comes to certain parts and areas of their homes or commercial buildings. As a result, they are unable to clean them when it's too late and end up having to resort to something more difficult and expensive.
This is quite accurate when we talk about septic systems and sewer lines in any property and city. Most property owners consider that their septic tanks are just there to meet their function and they don't have to continue paying attention to the tanks in the future. Well, if you are part of that group of people that thinks septic tanks are easy to handle because you just have to forget about them, you are quite wrong there.
You need to perform different services over the years and make sure that the performance and durability of the system are not compromised. For this, something as simple as cleaning will be enough, and the best part is that you don't have to perform it every few weeks or months. Most septic tanks can be cleaned every 2 or 5 years depending on the workload of the system and if it is the correct size for your property.
If you ask us, we believe cleaning it should be done every 5 years instead of every year. After all, every property can have the right tank installed and with this, save a lot of money on infrequent cleanings. However, don't be like most property owners in Texas who completely forget about cleaning it even once every 10 years.
We understand that most people believe a septic tank should be able to last for a decade—at least—without any type of maintenance or cleaning. But we're talking about a lot of liquid and solid waste that is just building there and even when most of it gets treated, you still have to deal with the bacteria and fungus. You might be able to enjoy your system for much longer, but is it worth taking such a risk when the truth is that when you don't perform the cleaning as often as necessary you could end up repairing or replacing the tank?
And both of these services will be much more expensive than a cleaning process that can be handled for our company. At Lone Star Septic & Sewage Services of League City, we can make sure to leave your tank as shiny as possible and completely free of bacteria and fungus. How? By performing the cleaning step by step.
Why we are your best option for this service
---
We know there are many sewage companies in Texas ready to start performing this process for you. And we are also aware that we're not the only top company in the city where you're located. Therefore, how are we so confident about being the ones we need? After all, it is valid to think you could get better results with someone else. Well, the main reason is simple: because we have never disappointed our clients.
As hard as it is to believe, our company has made sure to deliver the best services during all those years. And when it comes to cleaning, we take our time with this. In this way, we are able to guarantee the performance and functionality of the septic tank so you don't have problems with the drains, pipes, and more. Our experts are well-equipped and trained to get this done within a few hours or 2 days at most, and this depends on the size of the tank and the entire system. And of course, how dirty and full it is. In short, we are capable of delivering top results that will ensure the best for your septic.
How do we clean your septic tank?
---
Before starting the action, we will make sure to perform an inspection. In this way, we will determine how much work we have ahead of us and how we're going to clean it. Sometimes, it is not necessary to include actions like pumping the tank in the cleaning at the same time. Instead, we can perform a simple cleaning that will save you a lot of time and money while being able to obtain the same results.
Whatever it is or the specific cleaning we have to perform, we will use the right equipment and our experts will be more than capable of obtaining the desired result. Now, when do you need to clean it? The signs of when you need to clean your tank are very clear. The most common one is to notice overflowing water in the ground and around your septic tank.
Also, your bathroom, sinks, toilets, and every part of your property that is connected to the system will retain more water than usual or the opposite, lack of it. Basically, you can notice when the tank needs cleaning but you should not wait until all these signs or even one shows up. If you know it's been several years, 5 at most, you can easily contact us to get this service done and you will be avoiding all the problems that come with a full and dirty tank.
For this, you just need to keep in mind the time that has passed since the last service and let our professionals know how long it's been as well. In our company, Lone Star Septic & Sewage Services of League City, we have a special addition to our septic tank cleaning service if you have contacted us to perform it in previous years. We will schedule the next cleaning according to how often it's been done and contact you when it is quite close to the due date. If it is your first time having our professionals dealing with this, they will finish the process and schedule the next one if you allow us as well.
We offer a variety of services at Lone Star Septic & Sewage Services of League City. Below, you will see the most popular services our clients & customers always ask for. But if you need something that may not be listed, don't worry. Just give us a call or fill out a form, and we'll make sure to come out to your property or business and make sure we can help you solve your septic problems.
---
Here at Lone Star Septic & Sewage Services of League City, we provide the best septic tank services throughout all of Texas and specifically the Greater Houston Area. Below are the nearest cities we can offer immediate services. But if you don't see your city listed below, don't worry! Just give us a call or fill out a form on our contact page, and we'll make sure to take good care of you.
---
Lone Star Septic & Sewage Services of League City
2701 Bay Area Blvd, Unit 3309, Webster, TX 77598
(281) 729-4120