Houston's Skilled Septic Service, Pumping, & Cleaning Company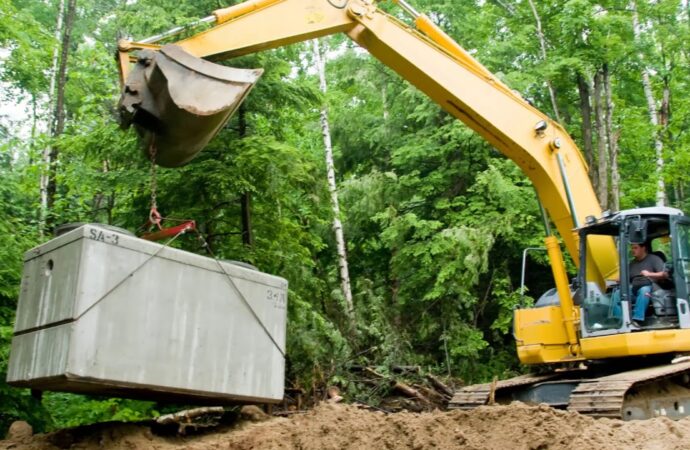 Big cities are always enjoyable, especially because you can find anything you need in terms of places to visit, services, and everything that comes to your mind. As a result, you don't have to struggle with the entire process of finding what you need. This is quite useful when it comes to certain services that are usually not available in towns and small communities.
What type of services are we talking about? Sewage ones. When you have a septic tank or sewer line, you have to worry about more than just the installation. Most property owners believe there is nothing to think about after they have any of those systems placed or when the home or commercial building they acquire has one already. Well, it is not as simple as that.
You can have a perfectly installed system but you still need to guarantee its performance and future condition. Septic tanks and sewer lines require maintenance, cleaning, pumping, and other services over the years. As a result, sewage services are quite popular and requested in Houston. But if you have more than one, two, and even a dozen companies available that offer the previous services, which one can you choose?
We at Lone Star Septic & Sewage Services of League City offer the best results and attention in the city that can guarantee the good performance of your system and we will make sure you're able to save time and money in repairs and maintenance itself. How is this possible? Because our experts and professionals are well-trained and equipped to deliver the best results.
Also, we are able to offer every service in the industry, which means we are not limited to installations and maintenances but also focus on other needs and solutions. Such as line snaking, replacement, renting toilets, grease traps, and more. Usually, it is hard to find a company like ours since offering several services in this industry is quite difficult. It takes a lot of experts and people, in general, to deliver them to anyone who contacts us.
And we also have to maintain a standard in the results we provide to every property owner. But if you're looking for those solutions and trying to get help, we will always be here for services such as:
Sometimes, the problem is not your tank, pipes, or the biggest parts of the system but rather your drains. It is common for them to be blocked by buildup waste like hair, soap, oil, fats, and more, due to the use over the years and the type of waste you directly through in them. As a result, it is usually necessary to perform this service but more in residential properties than commercial ones.
If your line isn't working well due to the damage received or the time it has been installed, we can take care of the repairs. But on some occasions, it is not possible to repair them and as a result, it is necessary to replace the pipes. We can handle this last option real fast and without compromising the excellent results. For those services and more, just call, email, or visit us in our offices.
We offer a variety of services at Lone Star Septic & Sewage Services of League City. Below, you will see the most popular services our clients & customers always ask for. But if you need something that may not be listed, don't worry. Just give us a call or fill out a form, and we'll make sure to come out to your property or business and make sure we can help you solve your septic problems.
---
Here at Lone Star Septic & Sewage Services of League City, we provide the best septic tank services throughout all of Texas and specifically the Greater Houston Area. Below are the nearest cities we can offer immediate services. But if you don't see your city listed below, don't worry! Just give us a call or fill out a form on our contact page, and we'll make sure to take good care of you.
---
Lone Star Septic & Sewage Services of League City
2701 Bay Area Blvd, Unit 3309, Webster, TX 77598
(281) 729-4120