Top Sewage Pump Services & Repairs in League City, TX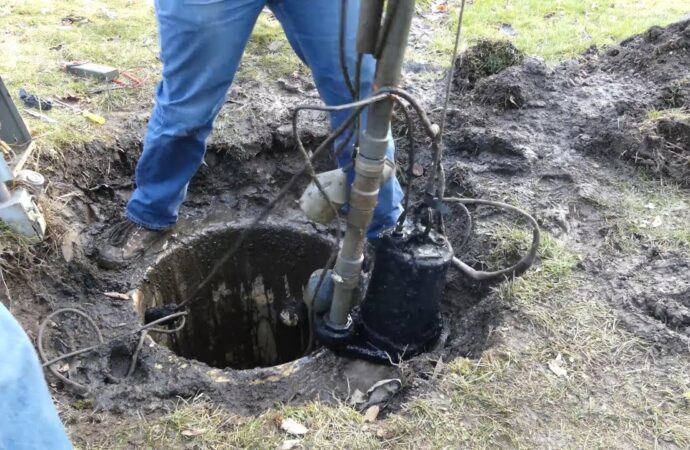 Every aspect of sewage is more difficult to deal with than what most people believe. And no, we are not talking about the installation of a septic tank or maybe your own sewer line to be connected with the main one from the state or government. We are referring to all the services and problems that come with time and need to be handled in order to guarantee the best and correct performance of the sewage system.
Commercial property owners are usually aware of this whenever they deal and handle with a septic tank more than a sewer line. After all, owning a septic system means you have to be careful about how long it takes for the tank to be full and you must perform the services that will keep it in good shape. So far, it sounds like a lot of work, right? Well, it is, but it also depends on how you control everything.
What we want you to know with all this is that it will not be as simple as you might have thought at the beginning because we are aware that most property owners feel it is easy to own a home or commercial building. They only focus on the external and very specific features like roofs, floors, painting, and more. But they do not keep in mind the systems that make the entire property work properly, just like the sewage system. Now, where are we trying to get with all this? To the point where you will start to pay more attention to it and learn about everything related to your septic or sewer.
Common services that help you to maintain them involve cleaning, pumping, and general maintenance that need to be performed by professionals. It is important to remove water and waste from the sewage system to guarantee its performance and allow it to continue working without any obstructions or liquid and solid waste blocking the way for the wastewater and other elements. What can be done in this situation? Depending on the specific problem you are dealing with or the result you want to obtain, you will need to perform a different service.
At Lone Star Septic & Sewage Services of League City, we can help you with everything you have in your hands, including some services that might not be too common among property owners. One of them is a sewage pump, which is often mistaken for a sump pump or other options in the market. Before we get to the service itself, let's talk about this equipment for a bit.
What is a sewage pump?
---
First, what is a sump pump? We take the time to mention it because many property owners request certain services from our company or any other, and end up going for the wrong one or even acquiring the wrong equipment. Therefore, it is a good thing if you take the time to learn about what it is and what is the difference between the sewage one, to begin with. A sump pump gets rid of all the water accumulated in the basement of your property that is starting to flood the area or if there is a simple excess of water that shouldn't be there.
It is only for water and usually placed in the basement of the property only since most of the stagnated water starts in this part of the home or commercial building. Now, when we go to the sewage one, it is about removing the water but also wastes and small materials or solid elements from the septic tank or sewage system in general. In short, you will be removing or getting rid of the wastewater and liquids, but also of the solid waste that usually causes a lot of problems in both sewer lines and septic tanks. The role we play in all this is not to get to your property and perform the service every once in a while.
It is a possibility, but just like a sump pump, sewage pumps are also installed in an area of your property. In short, we can install it or just go to your property and do the pumping for you. However, what is the difference between one and another? Having the pump installed will help you to control the water and waste of your property without worries. And you will not have to contact us every time there is a problem with it.
How long does a sewage pump last?
---
---
There is always a discussion about how long they can last or the average time. Usually, a pump can last from 7 to 10 years without usual maintenance and depending on the workload it is taking in terms of getting rid of the liquid and solid waste. However, a well-installed and maintained pump should be able to offer over 3 decades of usage.
There are several factors and aspects that influence durability, and we are not talking about the previous ones only. The type, design, brand, and size of the pump will determine how long you should expect to use it. In the long-term, it is a great investment to go for one that is more expensive than the usual but will definitely offer ROI. While others that are cheaper will give you more problems due to how often you have to replace or change them. Or if you have to spend money on repairs.
Our company Lone Star Septic & Sewage Services of League City works with high-quality sewage equipment and elements that will last as much as possible and paid off the money you have invested in them. Also, our team is more than capable of performing the desired and needed installation to guarantee nothing else will happen during the years it is operating. Now, does this pump need maintenance and cleaning? It is possible to boost the durability and longevity by cleaning the ejectors and certain parts every once in a while.
However, it is not necessary most of the time and you should worry about it meeting its purpose. We know that our options and the way our experts will deal with it are going to guarantee you the best results.
We offer a variety of services at Lone Star Septic & Sewage Services of League City. Below, you will see the most popular services our clients & customers always ask for. But if you need something that may not be listed, don't worry. Just give us a call or fill out a form, and we'll make sure to come out to your property or business and make sure we can help you solve your septic problems.
---
Here at Lone Star Septic & Sewage Services of League City, we provide the best septic tank services throughout all of Texas and specifically the Greater Houston Area. Below are the nearest cities we can offer immediate services. But if you don't see your city listed below, don't worry! Just give us a call or fill out a form on our contact page, and we'll make sure to take good care of you.
---
Lone Star Septic & Sewage Services of League City
2701 Bay Area Blvd, Unit 3309, Webster, TX 77598
(281) 729-4120