Quick & Affordable Drain Cleaning Services in League City, TX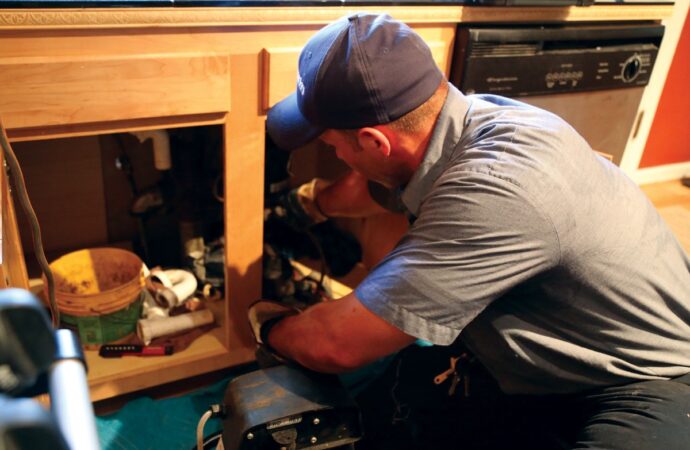 Owning a property comes with many problems in the future since you have to repair several parts and elements in the future. Or right after buying it and starting to design every part you want to change or renovate. Of course, if we are talking about a new property, there shouldn't be anything to worry about but in a few years or decades.
In general, homes or commercial buildings will not give you many headaches as long as every element and part is properly installed and taken care of. However, most owners and people overall, forget about some elements and systems in the property that are not that present but are definitely always working. The sewer or septic systems are one of those that are there making sure you get rid of all the sewage and waste in your tubs, toilets, sinks, and more parts.
But have you ever stopped for a second and thought about how much it takes to guarantee their performance? Everyone at some point gets familiar with some problems in the drainage system or septic tank that makes them start looking for solutions. The problem is that most of the problems and situations with either your septic system or sewer line will take more than a simple inspection on your part.
You need to identify the problem before working on it and most of the time, it is not possible to determine it on your own and even less take care of it. Take drains as a simple but very common example. Most problems in a property—at the beginning—when it comes to sewage are related to the drains and how blocked they are due to all the hair, oil, grease, and waste that goes through the drains to reach the septic tank or go into the main sewer line. It is easy to block them since many pipes or drains are quite thick and it is easy for them to buildup the waste that is thrown through them every day.
Many property owners would think that it is easy to deal with them and just get something thick enough to push the waste. Well, if it was that simple there wouldn't be a service like drain cleaning. Sometimes, it is necessary to get deeper into the drainage to guarantee the waste will not get stuck in another area as well and repeat the same problem. Also, we want you to keep this in mind all the time because we at Lone Star Septic & Sewage Services of League City, know that most property owners imagine the worst-case scenario.
As a result, they always go for options that involve more complicated solutions. Like cleaning the sewer line or even the entire septic system. It is not necessary most of the time when you're just starting with the problem or when you know your drains may be blocked. In our opinion, it is about maintenance just like any other sewage element in the property. As an example, let me tell you about my experience.
In my apartment, the drains are usually cleaned every 2 years—it is not something you have to do too often—unless the workload and waste that travels through them is quite a lot. In short, if you manage a large amount of sewage, you might need to do it more often, or maybe the opposite if you are very limited with how much waste goes through them. But did you know it is easy to mess up this?
More than needing a lot of training and experience, it is about the equipment you use. In our company, we have had to help many property owners that broke their drains or damaged them due to the items and tools they used to get the drain cleaned or free of all the waste. This means they spent more money and time trying to get this done instead of just calling us and allowing our experts to handle the job which wasn't going to take more than an hour or two. Now, is it always necessary to use equipment to clean them? Not really.
Sometimes, it is possible to use a drain cleaner that will stick to the waste that has built up over the years and we will have to remove them the next day or after several hours to get rid of the waste easily thanks to the liquid. However, you cannot use any substance that people sell in stores and offer you since it can be the worst solution for your drains. Our experts will determine which one is the best approach for your clogged drains and make sure you're able to enjoy your days without a lot of water accumulating in the sinks or toilets. And not having to struggle to try getting all the hair and sewage out of the system to continue processing and treating wastewater and the rest of the solids.
What to do to get access to this service
---
Since drain cleaning is more common and needed than other services in Texas and when it comes to sewage in general, we have made sure to make it simple for you and anyone in need of them. Therefore, when you decide to contact us to get access and have your drains free of all the waste, you can reach out to us by calling, emailing, or visiting our offices. You can find us in League City but several of our facilities and offices are located around the state and in very near cities and communities to this one.
Including Sugar Land, The Woodlands, Cypress, and more. Just make sure that when you contact us you let us know your problems and signs you've noticed so far from your sewage system—be it a septic tank or sewer line—for our experts to determine what is going on since the beginning. If you end up needing the service, we will perform it right away or suggest the best solution if it is not the right one. After all, we know how to deal with everything at Lone Star Septic & Sewage Services of League City.
We offer a variety of services at Lone Star Septic & Sewage Services of League City. Below, you will see the most popular services our clients & customers always ask for. But if you need something that may not be listed, don't worry. Just give us a call or fill out a form, and we'll make sure to come out to your property or business and make sure we can help you solve your septic problems.
---
Here at Lone Star Septic & Sewage Services of League City, we provide the best septic tank services throughout all of Texas and specifically the Greater Houston Area. Below are the nearest cities we can offer immediate services. But if you don't see your city listed below, don't worry! Just give us a call or fill out a form on our contact page, and we'll make sure to take good care of you.
---
Lone Star Septic & Sewage Services of League City
2701 Bay Area Blvd, Unit 3309, Webster, TX 77598
(281) 729-4120