Pasadena's Skilled Septic Service, Pumping, & Cleaning Company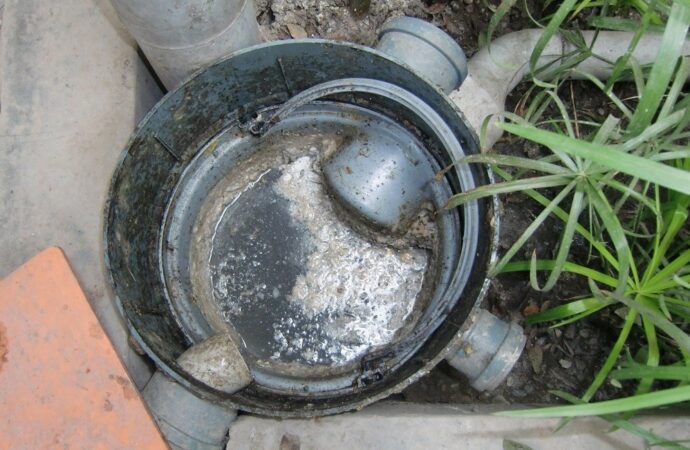 There is one part of every property that most owners forget about in terms of maintenance and taking care of them in general: the septic system. In Pasadena, 1 in every 5 properties a septic tank is installed and as a result, sewage services—besides those focused on sewer lines—are always required. Fortunately, people don't have to struggle to find them thanks to the wide variety and options in companies for this type of service and needs. But when you have several ones, how do you know which one you should choose?
At Lone Star Septic & Sewage Services of League City, we can help you to cover all your sewage needs and find solutions for all your problems. We are one of the few companies in this industry that will not disappoint any resident in Pasadena. Many property owners have reached out to us and complained about many other professionals in the same industry that arrived at their properties and never delivered the expected results. This only brought consequences to their already existing problems and just made them appear after the service was performed.
If you don't want to end up in the same process of jumping from one company to another, count on us for anything you have to deal with or is in your mind. What can we offer you? Every sewage service is available in the industry. However, our company is particularly specialized in septic tanks and will help you with their installation, cleaning, pumping, repairs, and even replacements.
Among them, which is the service we're requested the most? It is between septic tank repair and maintenance overall. Repairing a septic tank is not something that will be necessary every day, month, or year. But that does not mean it will not be necessary, especially if you haven't taken care of it properly during all this time. This is quite common among residential and commercial owners, which is why repairs might take place a bit more often than usual.
Our team of professionals is perfectly trained and experienced to deal with any type of repair and make sure your tank and entire system continue working like the first time it was installed. For this, we will perform an inspection of your tank to determine the real problem and guarantee the quality of the repair. As for maintenance, we don't want you to forget about this from now on. As we mentioned before, not taking care of your septic tank as you should bring many problems.
Therefore, "maintenance" is a word you should not forget from now on if you want to guarantee the performance, durability, and longevity of your system. We have a specific team in our company that will take care of this task by performing every service included in general maintenance:
Cleaning.

Pumping.

Eliminate bacteria and fungus.

And others depending on the condition of the tank.
Once we are finished, you will notice the difference right away and give your tank a few more years of use without any issues.
We offer a variety of services at Lone Star Septic & Sewage Services of League City. Below, you will see the most popular services our clients & customers always ask for. But if you need something that may not be listed, don't worry. Just give us a call or fill out a form, and we'll make sure to come out to your property or business and make sure we can help you solve your septic problems.
---
Here at Lone Star Septic & Sewage Services of League City, we provide the best septic tank services throughout all of Texas and specifically the Greater Houston Area. Below are the nearest cities we can offer immediate services. But if you don't see your city listed below, don't worry! Just give us a call or fill out a form on our contact page, and we'll make sure to take good care of you.
---
Lone Star Septic & Sewage Services of League City
2701 Bay Area Blvd, Unit 3309, Webster, TX 77598
(281) 729-4120