Septic & Sewer Line Snaking and Cleaning in League City, TX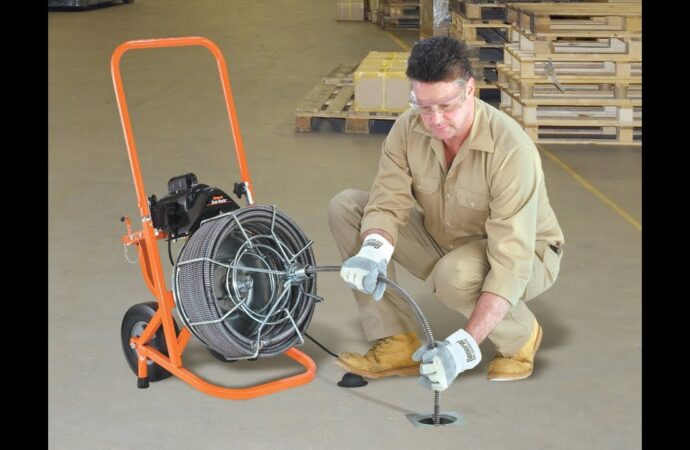 It is impossible to not have problems in your property, especially when they are aiming at your sewage system. If you ever talk with a homeowner or even business owner with a commercial building somewhere in your city and that person tells you he or she has never faced clogged sewers or drains, that's a lie. As much as people would love to live a peaceful and calm life without worrying about the sewage of their properties and stop thinking about waste, it is not possible all the time.
You need to make sure every drain is not blocked or clogged, that the tank isn't full in case you have a septic system, and make sure the sewer lines aren't broken or with several leaks. The list of problems is not that long but it indeed has a thing or two you will always have to think about. If we had to number them from the easiest ones to deal with to the toughest, we believe that clogged drains will be the first ones. Many property owners might not agree with us on this since clogged drains can bring many problems and a lot of headaches you might not want to deal with. However, it is not something that will worsen your septic system or sewage one from minute to another.
In short, you can find a solution to the problem as soon as you notice some signs that your drains are blocked by the waste that is built up. Of course, everything cannot get worse if you play your part in the whole task of taking care of your sewage system to prevent serious situations from taking place. Now, what can you do to deal with a clogged drain or unblock your sewer lines?
Is it too difficult to get this job done? Not really. Some property owners are able to remove the waste from the drains without many problems, but this is when the hair, oil, or everything that is blocking the sewage is reachable for you to get it removed without any issues. What happens when all the liquid and solid waste are way too deep and it is completely impossible for you to remove it? Calling and contacting professionals sounds right for this.
Our company Lone Star Septic & Sewage Services of League City can offer all the services you might need to get rid of the stubborn blockages that are making your system get overflowed and stop working properly. There is a traditional method to remove them called "line snaking" which consists of a steel cable that our team will introduce in the drain and pull out all the waste blocking them or push it to the wider pipes in the systems. It usually depends on how much waste is involved in the process and how difficult it is to remove the oil or built-up parts due to the texture. Now, is this possible for drains only? This entails more than just this part of your system.
Cleaning drains and sewer lines
---
The most common option is to get our professionals and allow them to enter the 'snake'—steel cable—in the sink, toilet, or shower to hit the obstruction and pull it out. However, sometimes things are not as simple as they seem or sound. Several property owners require a more complicated process that involves introducing the cable and implement the snaking method in the sewer lines installed in the property. This will meet the same purpose of hitting an obstruction and scrapping away the clog.
Of course, dealing with sewer lines is more difficult due to the width of the pipe and how far the cable must get in order to have the process done. For this, the right equipment and tools are required to ensure the process and prevent certain situations from happening like damaging the drain pipes or the sewer line due to poor choice of equipment. Also, the person performing the service will play an important role.
It is not about introducing a cable and pulling it out. You must know how to introduce it if the cable will fit in the pipe, to begin with, and if it is possible to use a mechanical or automatic system for it.  Depending on the specific material and waste that is blocking the drainage or sewer line, things can get more complicated for us due to how much work it will entail to get rid of very stubborn blockages. Is it a problem for our team to deal with them?
As we said, it will take more time and work, but we are not complaining about it nor saying we will be unable to handle it for you. Just let us inspect the drain or sewer before starting to introduce the cable. Inspecting them sounds a bit impossible, but we will try our best to determine what is blocking your drainage and sewer before scrapping it or dragging it out with our cable. So far, it sounds simple and something you should be able to do, right?
The thing lies in having the right equipment—as we mentioned before—and being able to make decisions based on what you find once you are introducing the cable. Line snaking is one of those services many people request due to how frequent is to have a clogged drain or sewage system in general. When we say 'frequent', we are not referring to every month or even year, but it is indeed a service that takes place several times in a decade or at least twice or three times.
For it, you can rely on us all the time and have our trained and experienced professionals dealing with your clogged system and guaranteeing that you will be able to get rid of your sewage without problems. Just make sure to contact us at Lone Star Septic & Sewage Services of League City right away, and you will have our experts in your property within no time, and this goes and applies regardless of the city where you're located in Texas.
We offer a variety of services at Lone Star Septic & Sewage Services of League City. Below, you will see the most popular services our clients & customers always ask for. But if you need something that may not be listed, don't worry. Just give us a call or fill out a form, and we'll make sure to come out to your property or business and make sure we can help you solve your septic problems.
---
Here at Lone Star Septic & Sewage Services of League City, we provide the best septic tank services throughout all of Texas and specifically the Greater Houston Area. Below are the nearest cities we can offer immediate services. But if you don't see your city listed below, don't worry! Just give us a call or fill out a form on our contact page, and we'll make sure to take good care of you.
---
Lone Star Septic & Sewage Services of League City
2701 Bay Area Blvd, Unit 3309, Webster, TX 77598
(281) 729-4120