Top Porta Potty Rentals (Portable Toilets) in League City, TX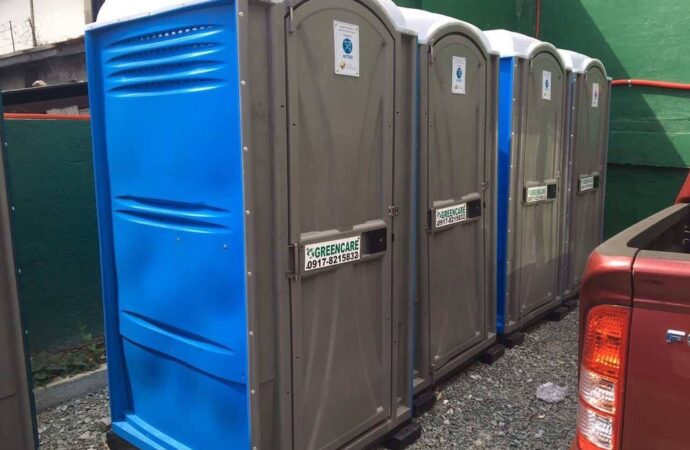 Do you have an event coming anytime soon? Or maybe you planned it for months and now you are able to carry it out without problems? The pandemic has made several people limit themselves with the entire idea of having parties, meetings, and getting some projects done. As a result, businesses and certain companies that offer services related to the needs and elements that people need in their events and projects were not as active as always.
Now, if you are part of a group of people who are eager to start the new normality, which was the previous one but adding more carefulness in all, you will need us. But for what? That's the real question. To have the answer you're looking for, you will need to think a bit about the elements you need for your event. Drinks, food, chairs, tables, and many other features will play important roles. But we are sure you are still missing something: portable toilets.
If you are in a place or terrain where toilets are missing, we are sure you will love the idea of renting porta-potties for your event or construction. And in our company, Lone Star Septic & Sewage Services of League City, we couldn't be happier and more prepared to help you with it. We are a sewage company that offers all services and solutions to your projects and tasks. If you are dealing with your sewer line or septic tank, you can have our experts working around them and making sure everything is in place.
But when it comes to needing this unit in your property or event, you can also count on us. Now, how do you know how many portable toilets do you need? That will depend on the event or project that is taking place and the number of people who will be involved. Most people contact us to rent them for weddings, parties, meetings, and some events that involve over a hundred people. However, you can also get them for smaller services and needs.
We know you are also wondering this because the cost will vary and our answer will determine if you are able to afford it or not. But here is the thing: we are aware that many people end up paying more than they should begin with. And this is because they rent the units that are way too big for their events or constructions or get more than they should in terms of quantity. So, to give you a brief idea of how many units you will need and how much you will spend, here is an example:
If you are having a wedding and you will have around 200 to 250 guests, you can get around 5 or 6 units. This is an average and you can always rent less or more in order to fit them in your budget or needs. Now, do the units include the toilet and elements to cover people's needs only? That will vary according to what you request and want. The delivery and pickup of the restrooms are always included in the price and service our company—in particular—offers. And if there is something that must be installed, we will certainly deal with it.
However, for constructions, this may be enough since people involved in them only need a place to get things done when it comes to physiological needs. But when we talk about events like the ones we mentioned before, it is necessary to have extra services like cleaning, guest services, attendants in the restrooms, and more. Of course, if we had to classify do additional services, we would definitely consider them a luxury more than something necessary. After all, you can just have the restrooms installed and allow your guests and people in the construction to get their needs done and that's it.
Why porta-potties instead of normal restrooms
---
It is not about choosing one over the other but rather complementing them or having to install the portable option due to the lack of standard restrooms. In the case of construction, we don't have to add the fact that restrooms are not available almost ever unless those were done first thing and before anything else. As for the events, if you are having many people present, it is obvious that a regular or even medium-sized toilet won't do for the number of people.
As a result, you have to rent more portable toilets to cover everyone's needs and make sure there are no queues in the toilets and allow people to enjoy the rest of the event without worrying about the time they will spend in this area. We are sure you will find portable ones more useful than normal toilets as well—if we have to mention a benefit over the other. But why?
Portable restrooms give you the freedom of not having to find a property for your event that has many bathrooms available and add more to the final price when renting the property. Also, since you will have the cleaning, delivery, and pickup services included in most of the toilets you decide to rent, you will not have to deal with the entire process and issues. In short, your life can be easier in those terms.
What is our role in all this?
---
More than renting the units for your construction or event, we will make sure you're going for the right options and number of units. For this, we will ask you about the number of people who will be in the terrain and area, how long you are planning to rent it, and if you want extra services or customized attention.
Based on this and more information, we will be able to give you answers about what needs to be done and what you need. Just let us know what is in your mind and access the best porta potties and affordable costs in our company, Lone Star Septic & Sewage Services of League City.
We offer a variety of services at Lone Star Septic & Sewage Services of League City. Below, you will see the most popular services our clients & customers always ask for. But if you need something that may not be listed, don't worry. Just give us a call or fill out a form, and we'll make sure to come out to your property or business and make sure we can help you solve your septic problems.
---
Here at Lone Star Septic & Sewage Services of League City, we provide the best septic tank services throughout all of Texas and specifically the Greater Houston Area. Below are the nearest cities we can offer immediate services. But if you don't see your city listed below, don't worry! Just give us a call or fill out a form on our contact page, and we'll make sure to take good care of you.
---
Lone Star Septic & Sewage Services of League City
2701 Bay Area Blvd, Unit 3309, Webster, TX 77598
(281) 729-4120