Pearland's Skilled Septic Service, Pumping, & Cleaning Company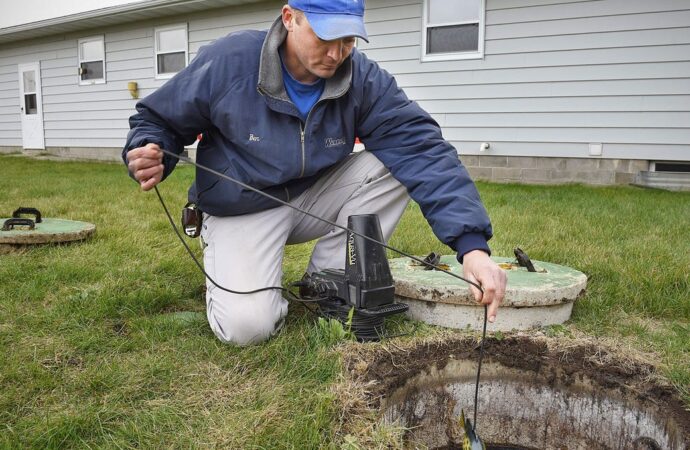 Finding businesses and services in large cities like Pearland is always a challenge since you can either find way too many or have a hard time choosing one. Or you can find almost none and not be sure about which one you should choose due to the lack of information about them. Usually, the second option is what happens for sewage companies and services that most property owners need in the city.
However, we at Lone Star Septic & Sewage Services of League City, have made sure to offer them during the last 30 years. Our company is part of the sewage industry and delivers every service and solution to deal with your septic tank or sewer line. We know that just now, we mentioned it is hard to know about a company when there are not many options either. Fortunately, you should be able to find feedback, information, and even a section about us so you can be well-informed about our company before deciding to hire us.
If you decide to do it, we promise you will not be disappointed with how we handle things and the results we are able to deliver thanks to our well-trained and reliable professionals. Most people in Pearland have contacted us for their sewage problems and projects, which is why we are very confident about our services as well because this means people have talked about us. You, if you need to go for something new or deal with what is installed in your property already, just let us know and we will be there for you.
Many residents in the area have contacted us to even rent portable toilets for their events and constructions. This is a part of the entire project that most people forget until they are there looking for a place to cover their physiological needs. However, it is not easy to find as many units as you need or determine the right size of the one you should use for your event. Our experts will help you to determine the size of the unit and how many of them you need to cover the number of people that will be present in the place. After this, we're going to install it and make sure everything goes smoothly during the days or times you decide to rent it.
Is this all we offer?
---
Not at all. We are serious about being able to cover all your needs and problems, so just let us know what is on your mind. Maybe you need to install a septic tank, or are you looking for someone who can clear and clean your drains and lines?
Drain cleaning is another popular service among residents in the city since it is common to have hair, fats, grease, oil, and all types of waste in the drainage. As a result, nothing can pass through and the sinks, tubs, or toilets start to get overflowed with water. We will solve this problem with this service or find the right solution for you.
We offer a variety of services at Lone Star Septic & Sewage Services of League City. Below, you will see the most popular services our clients & customers always ask for. But if you need something that may not be listed, don't worry. Just give us a call or fill out a form, and we'll make sure to come out to your property or business and make sure we can help you solve your septic problems.
---
Here at Lone Star Septic & Sewage Services of League City, we provide the best septic tank services throughout all of Texas and specifically the Greater Houston Area. Below are the nearest cities we can offer immediate services. But if you don't see your city listed below, don't worry! Just give us a call or fill out a form on our contact page, and we'll make sure to take good care of you.
---
Lone Star Septic & Sewage Services of League City
2701 Bay Area Blvd, Unit 3309, Webster, TX 77598
(281) 729-4120