Humble's Skilled Septic Service, Pumping, & Cleaning Company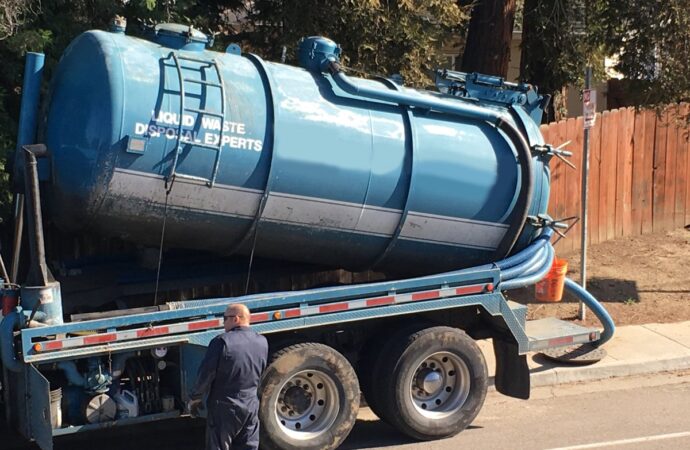 Cities and communities with very few residents usually have a disadvantage that is hard to make up for with other aspects or benefits: how hard it is to find services and some experts. Humble is a good example of this because the city is indeed stunning and active, but when it comes to sewage needs and experts, the options aren't many if there is even one. This has brought several problems to property owners that need to either install septic systems, work with a sewer line, or get some help with the usual maintenance.
Fortunately, our company Lone Star Septic & Sewage Services of League City is in the area and ready to help you with every problem and need in your hands. We are one of the few businesses in the sewage industry that is willing to offer services in cities and places like Humble. The reason why many companies like us do not offer them is that it takes a lot of work to get those services to a place that is not the main city. As a result, residents from this and other cities with the same populations have to travel to larger ones to find assistance for their septic or sewer.
In our case, we will get to your property to deliver the service you need and make sure you not only have a good tank or sewer line but also guarantee that you're able to keep them in good shape. How? By performing repairs, maintenance, cleaning, pumping, and a large list of services that might be required in the future. 
Honestly, there is nothing we can do, and proof of this is the many projects we have taken and dealt with, in the last 30 years. Most people in the city contact us for the installation of septic tanks in both residential and commercial property.
If you're looking for the same, our team of experts has all the equipment and experience to start in step one and continue from there. With installations, we will test the soil, obtain the permit for the tank before anything else, and then—finally—start the process of placing the system. As much as we love to help with installations, you can expect other services from us. Part of our strength and popular solutions are the maintenance and cleaning of your tanks and sewer line.
We like to remember property owners to take care of their systems to guarantee durability and performance. But we like even more to handle the services that will guarantee both things. Therefore, if you ever need septic tank cleaning or some assistance with your sewer line, you only have to ask for those services in our offices or when calling and emailing our staff.
We still have a wide range of solutions available for you, and many of them include even difficult tasks like replacing a tank or an entire system. Just let us know what you need and we will work on it without any issues.
We offer a variety of services at Lone Star Septic & Sewage Services of League City. Below, you will see the most popular services our clients & customers always ask for. But if you need something that may not be listed, don't worry. Just give us a call or fill out a form, and we'll make sure to come out to your property or business and make sure we can help you solve your septic problems.
---
Here at Lone Star Septic & Sewage Services of League City, we provide the best septic tank services throughout all of Texas and specifically the Greater Houston Area. Below are the nearest cities we can offer immediate services. But if you don't see your city listed below, don't worry! Just give us a call or fill out a form on our contact page, and we'll make sure to take good care of you.
---
Lone Star Septic & Sewage Services of League City
2701 Bay Area Blvd, Unit 3309, Webster, TX 77598
(281) 729-4120