Cypress' Skilled Septic Service, Pumping, & Cleaning Company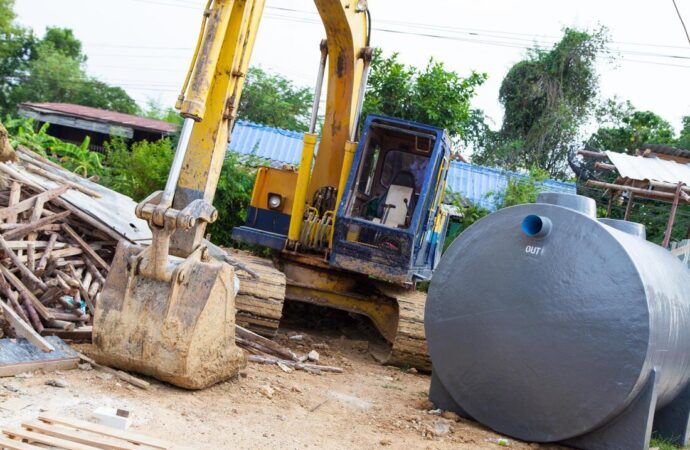 Every city has something that makes it stand out all the time. Some have parks, places, and general attractions or areas to visit and spend some time alone or with loved ones. While others offer more in terms of business, economy, and needs. Cypress is one of the few where you can find both, and although people have doubts about the second one, we assure you will be able to get what you need.
Starting with sewage services and professionals you're looking for if you're here. Many companies in the area offer those services since septic tanks are common among residential and commercial buildings. And sewer lines do not fall behind with this. However, when you have several options you need to be careful about the one you decide to hire and who is going to handle your project and problems.
At Lone Star Septic & Sewage Services of League City, we can help you with everything you have in mind and all the problems that are giving you a hard time. Our services include installations—which are quite common and requested—but also some options like a replacement, pumping, cleaning, and renting. We are a popular company in Cypress since we have been in business for over three decades. And every person who has decided to hire our services was left more than satisfied with the results.
Thanks to this and all our efforts, we have built a positive reputation in the area that tells people how capable we are. Besides, not many companies in Texas offer all the services you might need for either your septic tank or sewer line. Instead, they are more specialized in some services like installation and maintenance but completely forget about working with big projects like municipal and community septic systems.
We are not afraid of taking on big projects because that not only means those are opportunities to grow but we rather love it because that means we will be able to learn about everything and be prepared for anything that task places. Of course, since we're always aiming for more and doing our best to deliver what everyone needs, we make sure to train and equip our experts from the beginning. In this way, you will receive nothing more than good services and results. That being said, we do have some services that are more requested than any others:
Nowadays, portable toilets are more requested and needed due to events and projects that are focused on construction. As a result, everyone is trying to access several units to cover their needs. Our company will not only provide you with every toilet you need but also help you to install each one of them in your place. And we're going to remove them right after the event is finished or the final day of renting.
A good tank and septic system will never be complete or deliver the results you want unless you take care of it. Therefore, cleaning it every 3 or 5 years is the right option to guarantee the best results. Of course, how often you do it will depend on the workload of the system, and if you can afford it at the moment.
We offer a variety of services at Lone Star Septic & Sewage Services of League City. Below, you will see the most popular services our clients & customers always ask for. But if you need something that may not be listed, don't worry. Just give us a call or fill out a form, and we'll make sure to come out to your property or business and make sure we can help you solve your septic problems.
---
Here at Lone Star Septic & Sewage Services of League City, we provide the best septic tank services throughout all of Texas and specifically the Greater Houston Area. Below are the nearest cities we can offer immediate services. But if you don't see your city listed below, don't worry! Just give us a call or fill out a form on our contact page, and we'll make sure to take good care of you.
---
Lone Star Septic & Sewage Services of League City
2701 Bay Area Blvd, Unit 3309, Webster, TX 77598
(281) 729-4120