Call Us (281) 729-4120 - Lone Star Septic & Sewage Services of League City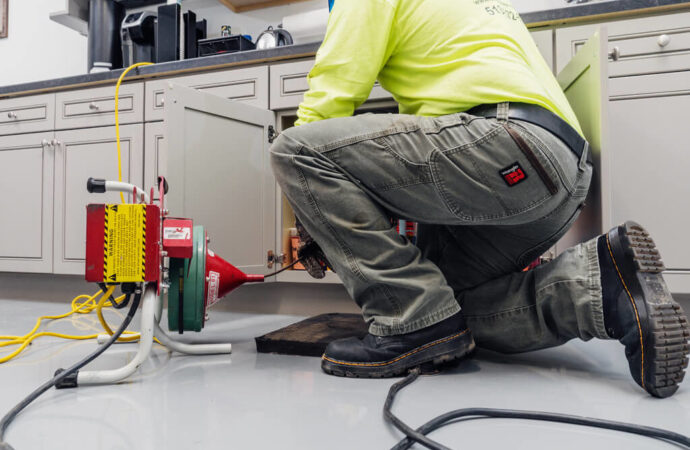 What services are you looking for? Are you trying to get some help with any particular part of your property? Allow us to guess: you're trying to have someone help you with your septic or sewage problems and projects, right? If this isn't the case, there wouldn't be a good reason for you to be here.
After all, we are a company that specializes in this industry only and offers every service and solution for sewage purposes. At Lone Star Septic & Sewage Services of League City, property owners rely on us for their septic tanks and sewer line. Many of them in Texas ask us to either install septic tanks or help them to perform proper maintenance.
Both services need to be handled by someone who knows what is doing or the consequences and repercussions can be many. For installations, you need to make sure that the experts taking care of the task are able to put everything in place properly. Or you will end up with a system that has leaks everywhere and brings many problems during the first years of use.
Our company is able to handle this without problems, and this includes installation for either residential or commercial septic systems. As for maintenance, this is the second most important part of this. Without proper maintenance, cleaning, and pumping, there is no way your septic tank will last.
You will most likely have to change it sooner than later when you should be able to enjoy it for over 40 decades. This is a part of what our company is capable of, but when we focus on other services or go deeper into them, you will notice that we're the most complete sewage business in the state. After all, we are able to deal with any problem, project, and job you have in your hands. And we are not going to do it like it was something random.
Instead, always expect the best attention and results thanks to our well-trained and experienced professionals who have been working with us for over 5 years—and some even started with our company. To access the previous services and get the help you have been needing during all this time to have the best septic system, sewer line, or even rent some porta potty, contact us right away.
We make this process quite simple and easy for any property owner and a person who is interested in getting in contact with us. We're not going to complicate your life but instead, make it simpler. You can call our offices in League City or any city near it. Or send an email with all your inquiries and expect a reply within the first 24 hours.
Want to visit us? You're always welcome at Lone Star Septic & Sewage Services of League City, and our staff will be more than happy to ask all your questions, clear doubts, and offer the services you're looking for. Or work as your guide and advisor to determine what you need and what can be done for either your septic or sewer.
We offer a variety of services at Lone Star Septic & Sewage Services of League City. Below, you will see the most popular services our clients & customers always ask for. But if you need something that may not be listed, don't worry. Just give us a call or fill out a form, and we'll make sure to come out to your property or business and make sure we can help you solve your septic problems.
---
Here at Lone Star Septic & Sewage Services of League City, we provide the best septic tank services throughout all of Texas and specifically the Greater Houston Area. Below are the nearest cities we can offer immediate services. But if you don't see your city listed below, don't worry! Just give us a call or fill out a form on our contact page, and we'll make sure to take good care of you.
---
Lone Star Septic & Sewage Services of League City
2701 Bay Area Blvd, Unit 3309, Webster, TX 77598
(281) 729-4120